What To Look For When Buying A Water Pump
There is no doubt that owning a water pump can come in very handy for a number of reasons. Maybe you live in an area where flooding occurs regularly and need submersible pumps to help clean up afterwards, or are interested in water pumps to fill your swimming pool. Perhaps you need it for everday use in pumping up water from a borehole or water well.
There are different types of water pumps, depending on the job you need it for. These include domestic pumps, self-prime regenerative pumps, centrifugal pumps, pressure booster pumps, shallow well pumps, agricultural pumps, submersible pumps, water-boosting pumps, self-priming pumps, borehole pumps and many more. Research each type and make sure you get the right one for your needs.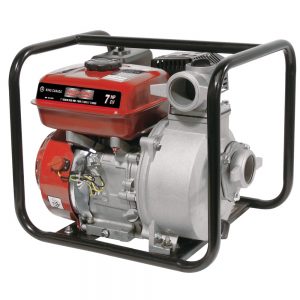 Current Power Machinery has been providing quality support to our Residential and Commercial customer's from our Clarkson Village location for over 42 years. Our philosophy has always centered on educating our customers so that they can make informed decisions on any purchase of any new equipment and for the necessary repairs and maintenance of their existing tools. We carry top quality brands to meet all your lawn and garden maintenance needs for both home owners and professional landscape contractors. Our Master Technicians in our Small Engine Shop provide you with complete diagnostics, maintenance and high quality repairs to your equipment, for all of the brands that we carry and many other manufactures equipment. Get in Touch with us for more details for repairs & services.