Services – Mississauga Small Engine Repair
Happily servicing the Mississauga, Oakville and Greater Toronto Areas, Current Power Machinery is the place to go for all your lawn and garden equipment needs. Our Master Certified Technicians are certified to repair small engine machinery and maintain all of the product lines that we sell. We are authorized service dealers for many other products lines and can repair most brands equipment used by both Home Owners and Landscape Professionals. This includes snowblowers, lawn mowers, chainsaws, leaf blowers, grass trimmers, generators & more.
There are also a number of products that the big box stores are importing, primarily from outside North America, for which there are no local parts or service support from the manufacturer or the importer. If you are unsure, please feel free to contact us to verify if we can service your purchase.
We utilize state of the art diagnostic equipment and procedures to determine the condition of your equipment and what repairs are required to return your equipment to good operating condition.
We only use original equipment manufacturers parts or certified equivalents in any repairs we undertake and we follow all manufacturers' standards in the performance of the work.
If you are not sure that your equipment should be repaired or replaced, we would be happy to provide a fully detailed estimate for the repair of the item for a minimal fee. Rates will vary depending on the type and size of the piece of equipment.
If you are unable to transport your equipment to the shop for repair, we can arrange through a third party to pick-up and deliver your item. We utilize a third party company that has set fees dependent on the distance from our location. Please contact us directly to arrange a pick-up.
We take pride in and stand behind the quality of our work and guarantee all repairs for 3 months against defects in material and workmanship. Contact us for your snowblower, lawnmower, chainsaw repairs & service in the Mississauga, Oakville area.
Quality repairs done on time!
Repair Services for Equipment

ECHO Outdoor Power Equipment
ECHO has been a leading innovator and manufacturer of outdoor power equipment for over 40 years. ECHO also provides a wide selection of heads

HONDA Power Equipment
Honda Power Equipment provides you with powerful and durable generators, lawn mowers, tillers, handhelds, snow blowers and high-power pumps. -
See Catalogue

TORO Count on it.
Global Leader in Turf and Landscape Maintenance. As a leading worldwide provider of innovative turf, landscape, rental and construction equipment.

SHINDAIWA
For over 50 years Shindaiwa has been an industry leader in manufacturing high-quality outdoor power equipment for professional users.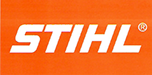 STIHL Power Tools
STIHL has been setting the standard for chain saws and pole pruners, grass trimmers, brushcutters, blowers and other garden power tools for 80 years. -
See Catalogue

BOBCAT One Tough Animal®
For more than 50 years, Bobcat Company has built compact equipment that helps you work more efficiently and effectively.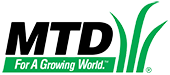 MTD
For more than 50 years, MTD has been a leader in designing and building durable, easy-to-use outdoor power equipment.

LITTLE WONDER
Little Wonder is the proven industry leader in debris management, grounds maintenance and asphalt & paving equipment.

BRIGGS & STRATTON
Briggs & Stratton is a leading manufacturer of power generation, lawn and garden turf care and job site products.

WALBRO
Walbro is a global market leader in engine management and fuel systems for the Outdoor Power Equipment, Recreational, Marine, and Personal Transportation markets.

LIQUID COMBUSTION TECHNOLOGY
LCT is a US owned, managed and operated company that manufactures air-cooled four cycle gasoline engines for related outdoor power equipment markets.

ROBIN Outdoor Power Products
At Robin, we are committed to you - the Outdoor Professional. We have designed specialized equipment for your unique needs - tough, commercial-grade workhorses.

TROY-BILT
Troy-Bilt® is a leading manufacturer of outdoor power & lawn care equipment, including lawn mowers, cultivators, tillers, snow blowers and more.

KAWASAKI Engines
Kawasaki Engines designs and builds top-of-the-line commercial & residential small lawn mower engines - from walk behinds to zero turns and construction equipment.

BLUEBIRD
BlueBird is your complete source of turf care equipment for the landscaping and rental industry - providing service, reliability and value for over 50 years.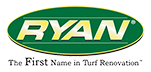 RYAN Turf Renovation Equipment
Customers who recognize quality, performance and value have made RYAN the leader in turf and lawn renovation equipment.

LAWNBOY
We have designed specialized equipment for your unique needs - tough, commercial-grade workhorses.

YARD Machines
Yard Machines offers a full line of hardworking outdoor power equipment that gets the job done and fits within your budget. Hardworking machines for hardworking folks.

ECHO Bear Cat
ECHO Bear Cat manufactures high quality, reliable Chipper/Shredders that will efficiently reduce yard debris, all while helping you be kind to the environment.

MURRAY
Manufacturer of lawnmowers, lawn and garden equipment, go-karts, and related products. Includes corporate and product information.

KOHLER ENGINES

TECUMSEHPOWER