Authorized Warranty Services
Our Master Certified Technicians are qualified to provide warranty repairs for all of the product lines that we sell as well as Briggs and Stratton, MTD Products, Troybilt in addition to our name brands. We take care of your needs by properly assessing the nature of the failure and filing all of the appropriate paper work with the manufacturer. Once the repair is authorized, we perform the required work to the standards required by our product suppliers.
Taking the worry out your Warranty Problems!
Services – Warranty Repairs

ECHO Outdoor Power Equipment
ECHO has been a leading innovator and manufacturer of outdoor power equipment for over 40 years. ECHO also provides a wide selection of heads

HONDA Power Equipment
Honda Power Equipment provides you with powerful and durable generators, lawn mowers, tillers, handhelds, snow blowers and high-power pumps. -
See Catalogue

SHINDAIWA
For over 50 years Shindaiwa has been an industry leader in manufacturing high-quality outdoor power equipment for professional users.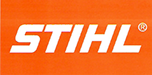 STIHL Power Tools
STIHL has been setting the standard for chain saws and pole pruners, grass trimmers, brushcutters, blowers and other garden power tools for 80 years. -
See Catalogue

TORO Count on it.
Global Leader in Turf and Landscape Maintenance. As a leading worldwide provider of innovative turf, landscape, rental and construction equipment.

ECHO Bear Cat
ECHO Bear Cat manufactures high quality, reliable Chipper/Shredders that will efficiently reduce yard debris, all while helping you be kind to the environment.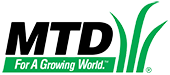 MTD
For more than 50 years, MTD has been a leader in designing and building durable, easy-to-use outdoor power equipment.

BOBCAT One Tough Animal®
For more than 50 years, Bobcat Company has built compact equipment that helps you work more efficiently and effectively.

TROY-BILT
Troy-Bilt® is a leading manufacturer of outdoor power & lawn care equipment, including lawn mowers, cultivators, tillers, snow blowers and more.

KAWASAKI Engines
Kawasaki Engines designs and builds top-of-the-line commercial & residential small lawn mower engines - from walk behinds to zero turns and construction equipment.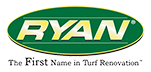 RYAN Turf Renovation Equipment
Customers who recognize quality, performance and value have made RYAN the leader in turf and lawn renovation equipment.

LITTLE WONDER
Little Wonder is the proven industry leader in debris management, grounds maintenance and asphalt & paving equipment.

YARD Machines
Yard Machines offers a full line of hardworking outdoor power equipment that gets the job done and fits within your budget. Hardworking machines for hardworking folks.