Services – Parts
Our parts department ensures that we have stock of all of the common maintenance items on hand at all times. Our staff is very experienced at sourcing unusual and rare parts to support your equipment needs.
For parts that are not in stock, we can usually supply the product within two to three days based on availability from our suppliers. If your need is very urgent, we can expedite parts orders at a minimal extra cost. We can also provide shipping to many locations in Ontario to support your needs.
In order to ensure that we supply the correct parts the first time it is essential that you help us by providing the Model and Serial number of the equipment. Remember that if the parts are from the engine, it is the Model and Serial number of the engine that is needed.
If you are having difficulty locating this information please feel free to call us and we will assist you in locating this information on either the equipment or the engine.
We are your Parts source!
Services – Parts

ECHO Outdoor Power Equipment
ECHO has been a leading innovator and manufacturer of outdoor power equipment for over 40 years. ECHO also provides a wide selection of heads

HONDA Power Equipment
Honda Power Equipment provides you with powerful and durable generators, lawn mowers, tillers, handhelds, snow blowers and high-power pumps. -
See Catalogue

SHINDAIWA
For over 50 years Shindaiwa has been an industry leader in manufacturing high-quality outdoor power equipment for professional users.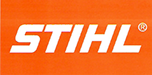 STIHL Power Tools
STIHL has been setting the standard for chain saws and pole pruners, grass trimmers, brushcutters, blowers and other garden power tools for 80 years. -
See Catalogue

TORO Count on it.
Global Leader in Turf and Landscape Maintenance. As a leading worldwide provider of innovative turf, landscape, rental and construction equipment.

BOBCAT One Tough Animal®
For more than 50 years, Bobcat Company has built compact equipment that helps you work more efficiently and

ECHO Bear Cat
ECHO Bear Cat manufactures high quality, reliable Chipper/Shredders that will efficiently reduce yard debris, all while helping you be kind to the environment.

LITTLE WONDER
Little Wonder is the proven industry leader in debris management, grounds maintenance and asphalt & paving equipment.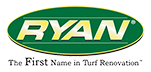 RYAN Turf Renovation Equipment
Customers who recognize quality, performance and value have made RYAN the leader in turf and lawn renovation equipment.