Honda Lawn Mowers
Perfect for your everyday lawn mowing needs and ideally suited for small to medium-sized yards. Loaded with premium features and technology to ensure impeccable results and effortless performance. Unmatched performance with rugged professional-grade construction designed to make quick work of big jobs.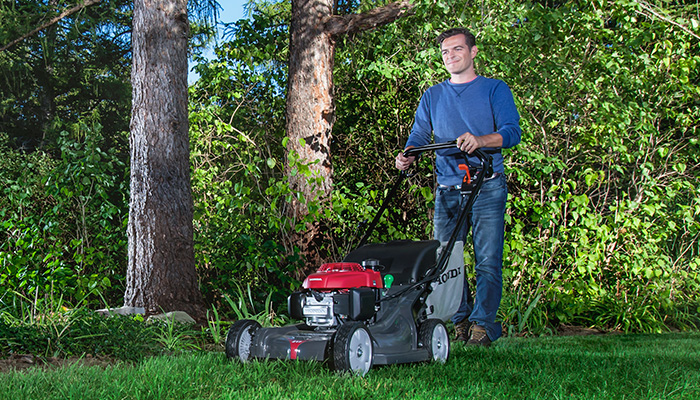 Why Choose a Honda Lawn Mower?
Honda offers superb quality and superior value built to last. From unique features engineered to save you time and money to clever technology that simply makes your lawn mowing experience easier.
Upgrade your Mowers with Honda
Only Honda Lawn Mowers provide our legendary combination of durability, reliability, and technical innovation, powered by famously quiet, efficient, and easy starting Honda four-stroke engines. And they're all built by Honda from the ground up. Matching the ideal engine with select features, Honda Lawn Mowers delivers ease of mowing with superior cutting results, backed by our outstanding warranty protection and nationwide dealer network.
No matter what kind of mower you are looking for, Honda has the right model to suit your needs. Choose from Honda's top-rated HRX premium residential mowers, our new HRN residential series, the HRS side discharge series, or the HRC commercial walk-behind mowers.
Happily servicing the Mississauga, Oakville and Greater Toronto Areas, Current Power Machinery is the place to go for all your lawn and gardening tools. We carry the top quality brands available in Canada for your lawn and garden equipment requirements. We would be more than happy to help you choose the best tool to suit your needs. Check all Honda Lawn Mowers, Landscaping Equipment & gardening tools. Visit Current Power Machinery is a leading supplier for Honda lawn mowers & gardening equipment.